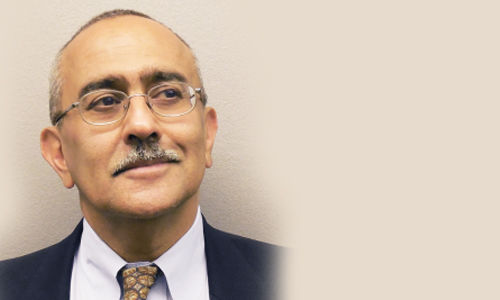 Amit Wadhwaney participates at the MOI Global 2022 Best Ideas Conference
Clicking the link will take you from the Moerus website to the MOI Global website, which requires a subscription to MOI Global.
The portfolio manager's views and opinions expressed in this presentation are as of January 14, 2022. Such views are subject to change and may differ from others in the firm, or the firm as a whole. The portfolio manager's comments include some estimated and/or forecasted views, which are believed to be based on reasonable assumptions within the bounds of current and historical information. However, there is no guarantee that any estimates, forecasts or views will be realized. Any discussion or view on a particular company, asset class/segment, industry/sector and/or investment type are not investment recommendations, should not be assumed to be profitable, and are subject to change. In the event of new information or changed circumstances, Moerus reserves the right to change its investment perspective and outlook and has no obligation to provide revised assessments and opinions.
The individual security mentioned in the presentation is a current holding in one or more of the products managed by Moerus as of January 14, 2022, but may be removed at any time, for any reason, without notice subsequent to the presentation date. Any investments discussed in this material are for illustrative purposes only. There is no assurance that Moerus will make any investments with the same or similar characteristics as any investment presented. The investment is presented for discussion purposes only and are not a reliable indicator of the performance or investment profile of any client account. Further, you should not assume that any investments identified were or will be profitable or that any investment recommendations or investment decisions we make in the future will be profitable. There is no guarantee that any investment will achieve its objectives, generate positive returns, or avoid losses.
THE INFORMATION IN THE PRESENTATION IS NOT AN OFFER TO SELL OR SOLICITATION OF AN OFFER TO BUY AN INTEREST IN ANY INVESTMENT FUND OR FOR THE PROVISION OF ANY INVESTMENT MANAGEMENT OR ADVISORY SERVICES. ANY SUCH OFFER OR SOLICITATION WILL BE MADE ONLY BY MEANS OF AN OFFERING MEMORANDUM RELATING TO A PARTICULAR FUND OR INVESTMENT MANAGEMENT CONTRACT AND ONLY IN THOSE JURISDICTIONS WHERE PERMITTED BY LAW.
Moerus Capital Management LLC (Moerus) is not affiliated with MOI Global.